As you are here from Tiffany's referral, I want to start by thanking you for even considering helping me.
While this is a landing page, it is not a sales page. I want to take a few minutes to give the who, what, where, when, and why – and then a call to action if you wish to help. Note that this page can be taken down at any time, which it will be once we have 50 sign ups. Note that if you live outside the United States my advice will have limitations to that of a more general nature due to legal limitations.
The Who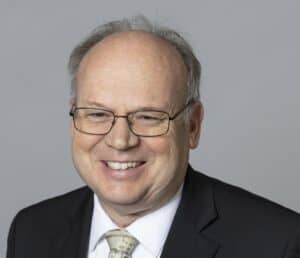 My name is Scott Asselin, married for 35+ and have four married children and 5 grandchildren. I am a disabled veteran having served in the US Navy in the Nuclear power program. I have been working in financial services for over 30 years, including credit counseling, cash flow, and debt management. For clarity, current plans are to take the November 2023 CFP boards, so I am currently not a CFP or a Registered Investment Advisor however I do carry licenses in annuities, Long Term Care, life and health insurance.
The Why
Over 60% of the working population never speak to a Certified Financial Planner (CFP), usually due to the cost. CFP's usually charge 1% of household income with a $1500 minimum per year. I decided I wanted specialize by working with the "working Joe", those who live pay-check to pay-check. I believe that by helping people not lose their money, they will have greater financial security.
We are making this offer to (1) determine if our "model" is sustainable (we have bills to pay), (2) I need another 500 to 700 hours of documented experience as the CFP requires 6000 hours, and (3) it has been great working with Tiffany over the years and I utilize her content so I thought I would give her something that may help her clients. Current plans are to take the November 2023 CFP boards.
The What
What you will get is (1) our reports, (2) annual updates and reviews, and (3) a financial advisor that is acting in your best interest according to your values.
Our process begins with a 20 to 30 min session showing what we do and why we do it. We will also learn a little about you so both parties can determine if we can work together. We will then schedule a second session for which you will be asked to provide the necessary financial information. As a note, even if we decide that we cannot work together, you can provide this information as its needed for the reports we provide.
Based on the determined plan, follow up sessions usually lasting 15 to 20 minutes will be scheduled to review progress and take life changes into consideration.
Our Process
We follow accepted financial planning procedures, but we add the "human" factor into this by planning for the lifestyle you want to life now until your end of life.
We begin with cash flow management which considers your income and income potential, debt management, lifestyle, and giving. We then look at your circle of protection which includes insurance planning, retirement planning, tax planning, investment planning, and upcoming big expenses including educational planning.
We close out the planning with estate planning.
The Where
Unless you live in an area I service face to face, this can be done with zoom meetings or by phone call. I give you my personal cell phone number so I am available when you need me.
How to start
Follow the link below to get started. This is the same link you will be asked to complete after our first session to provide the information we need, but only your contact information is needed at this time. You will receive an email with my cell phone (540-597-5715) and email addresses so you know it is me contacting you. If you prefer, you can email me your name, address, and phone numbers at scott@totalbenefitsplanning.com to register.
Recent Posts
link to Getting Out Of Debt
According to the Federal Reserves Bank of New York, the amount of household debt in the United States increased to over $16.9 trillion. The balance increased across the boards by category with...
link to Future Social Security Changes
Everyone is concerned that social security is going to run out of money. While everyone is talking about what will happen, no one is ready to start addressing the problem. in an October 2022...